Wow, there are lots of news about the 'virus' project!
You can see them now online on the website of the Counterweave Gallery in Rome as part of their exhibition about the lock down
https://counterweave.com/artunderlockdown/antje-rook-a-virus-a-day/
They are also in a virtual exhibition on the B-side festival website, but also as a poster on display in the B-side Outpost on the Isle of Portland.
https://b-side.org.uk/news/socially-distanced-exhibition-opportunity-launched-0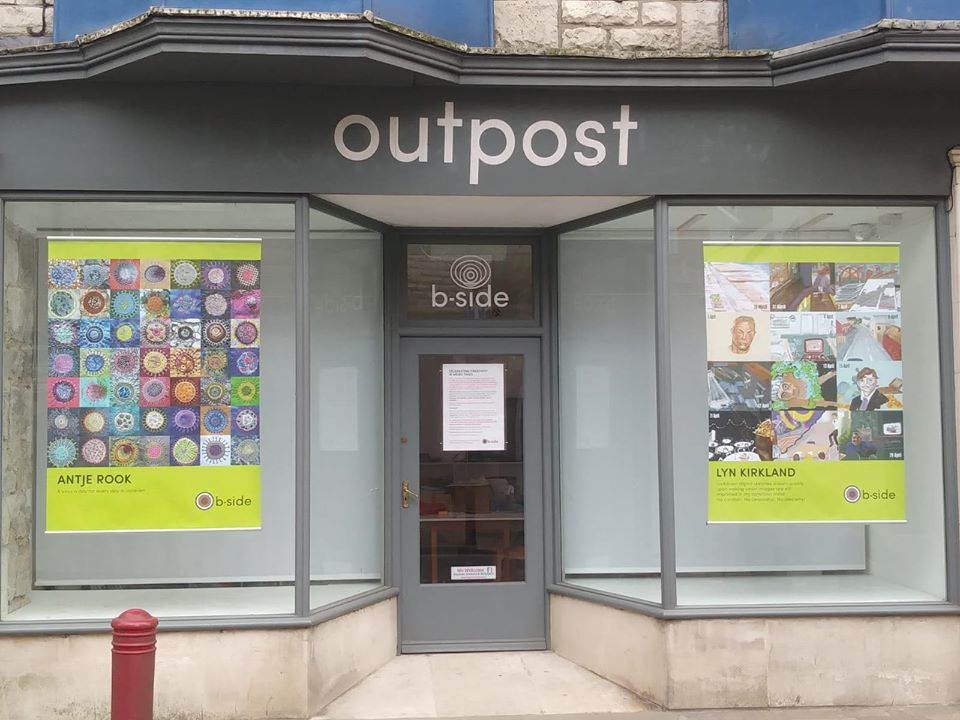 I 'm in contact with the Dorset County Museum in Dorchester and that's where the 'viruses' will go as part of a collection to show, how people coped during the Pandemic.
Just recently the whole 'virus' project got a new meaning.
Every day I sit down to make my 'virus' of the day, I think about my friend Roger, who died of the virus.It was such a shock and he is missed so much by everyone who knew him. I thought that many, many people all over the world feel like this, and it would be nice to remember all the people who did and will not survive the pandemic. My small contribution to this is, that I started stitching the names of people , who sadly lost their life, on the 'virus' project. I announced this on social media and I got some really heartbreaking letters and stories.
Please don't hesitate to contact me, if you want a lost loved one included.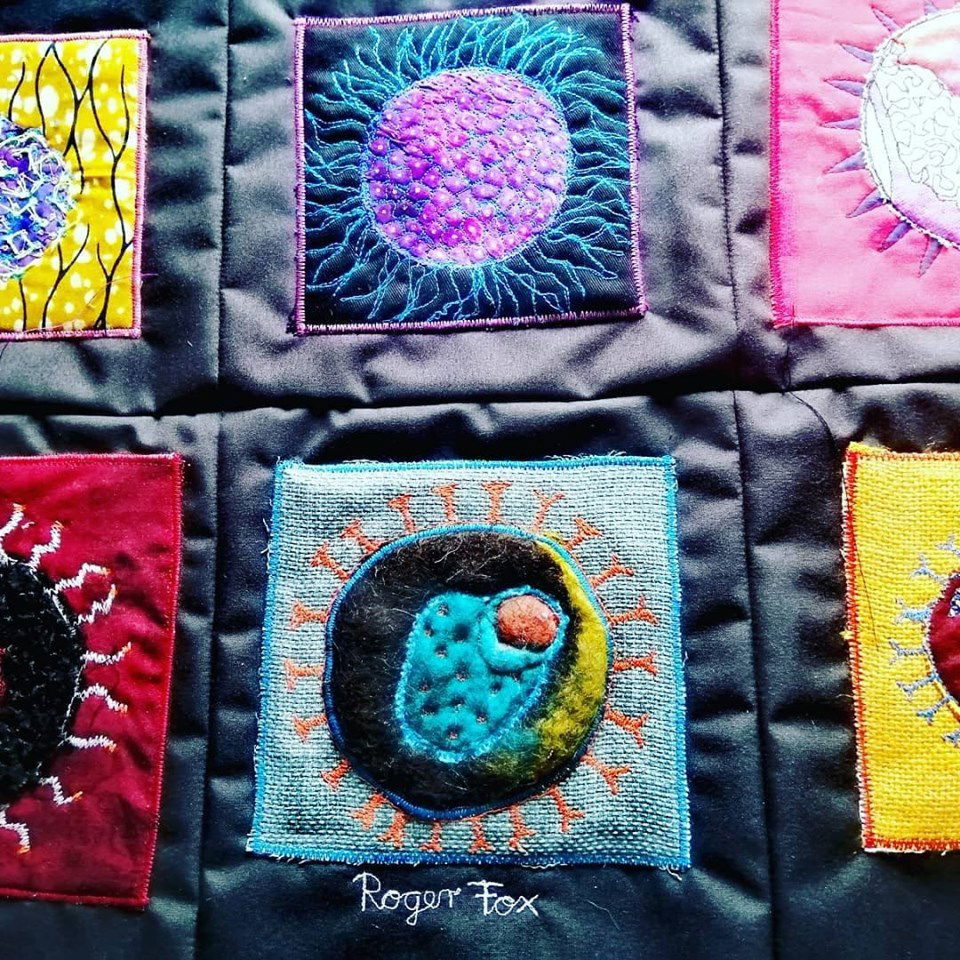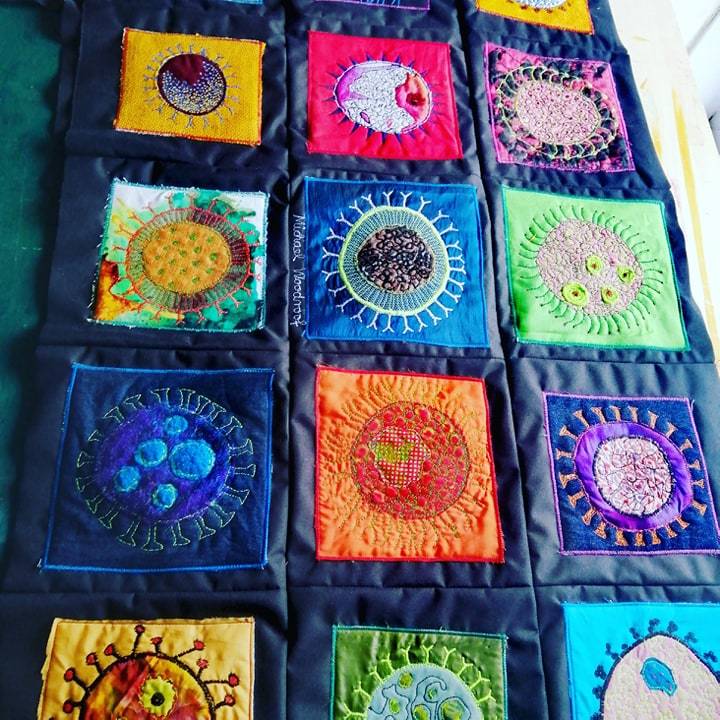 You can contact me here on the website, on Facebook or on Instagram!