So much happened, I don't know where to begin!
The Selfie Series, has a few ladies missing now, I sold 5 of them, they all went to a good home!
But I made lots of new work.
Here is one of my favourite: The dance of the Mackerel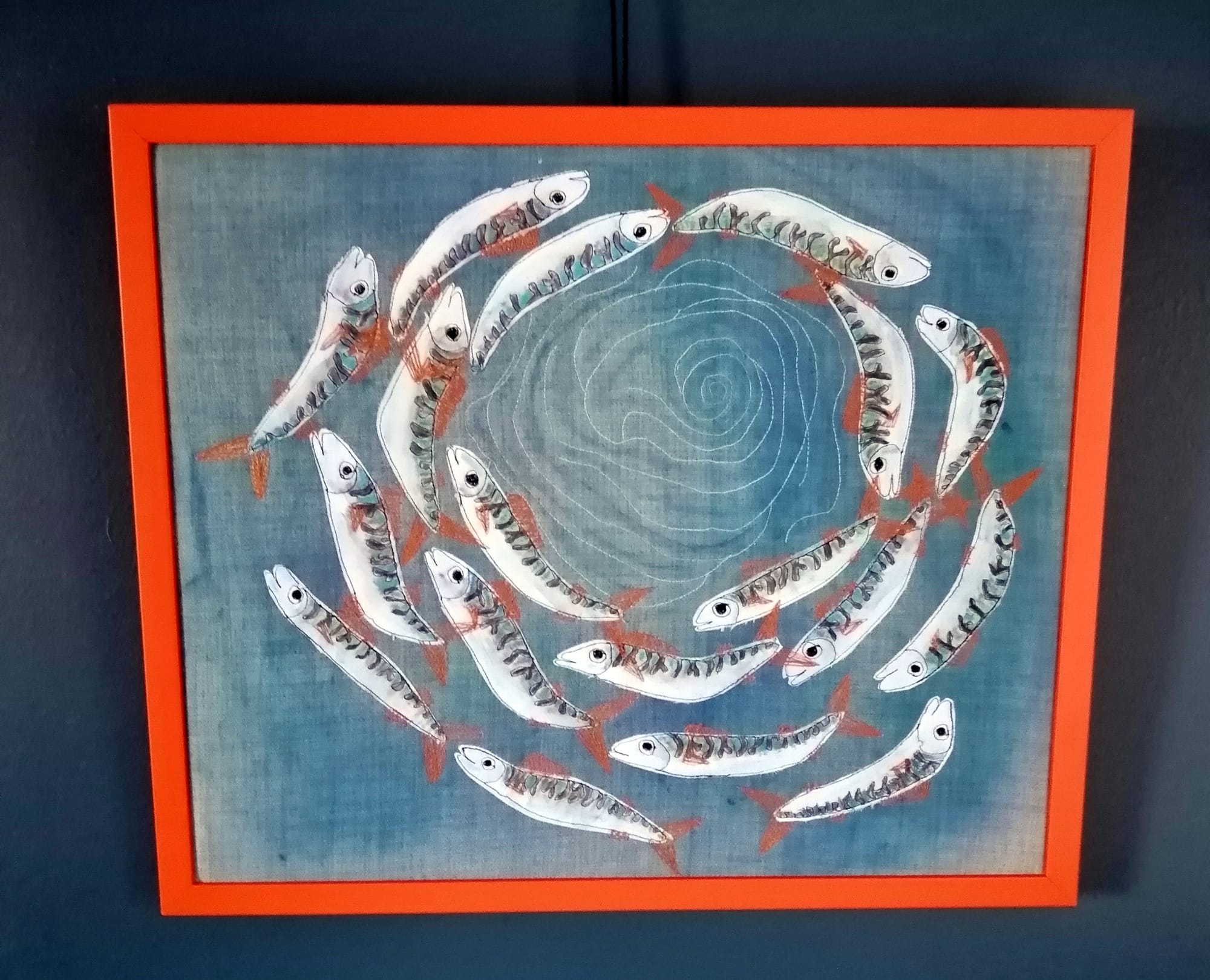 And here is another new one, The Dragonfly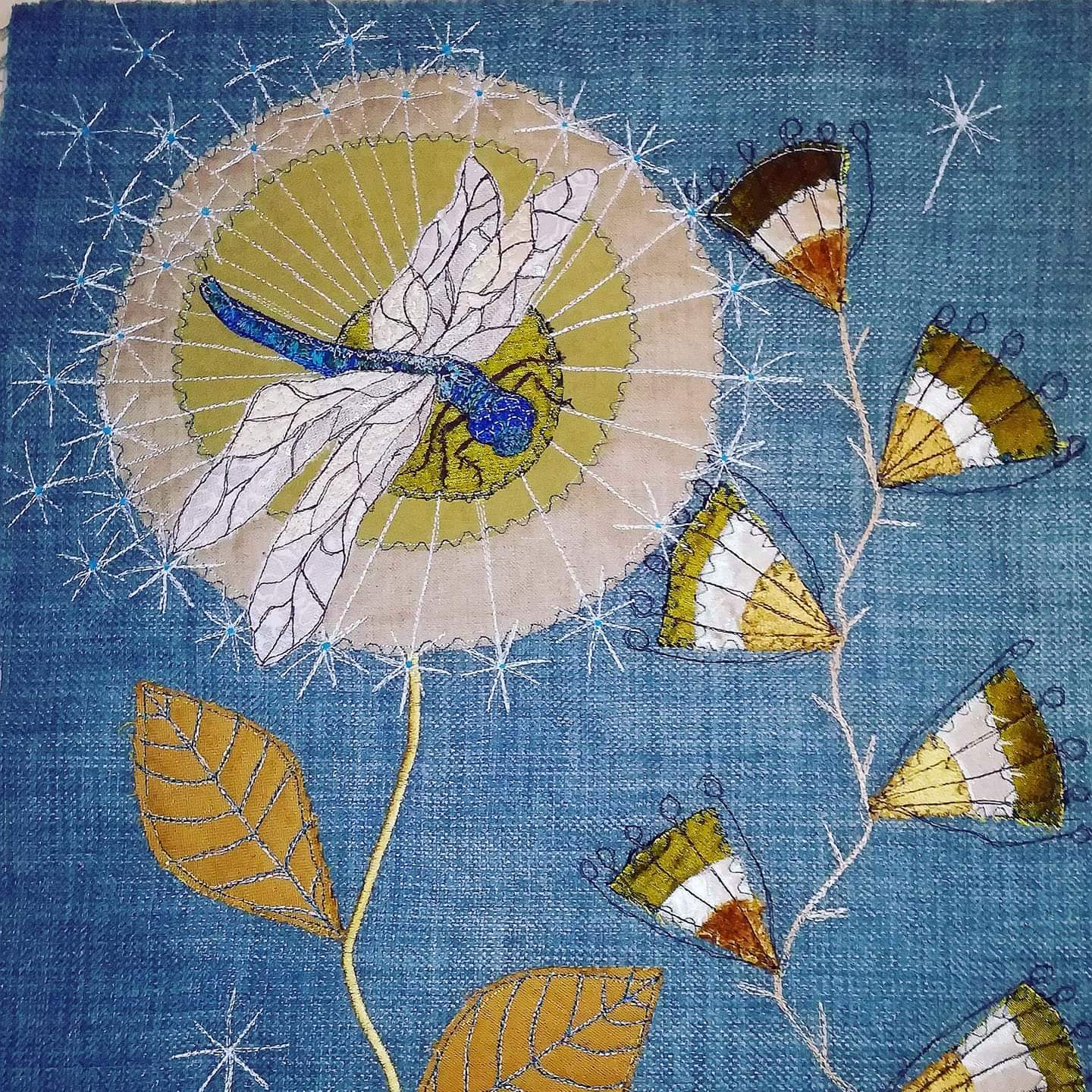 I had a friend from Germany visiting me and we did a lot of sewing together.
These 2 ladies were born, The Fish Whisperer and The Lobster Girl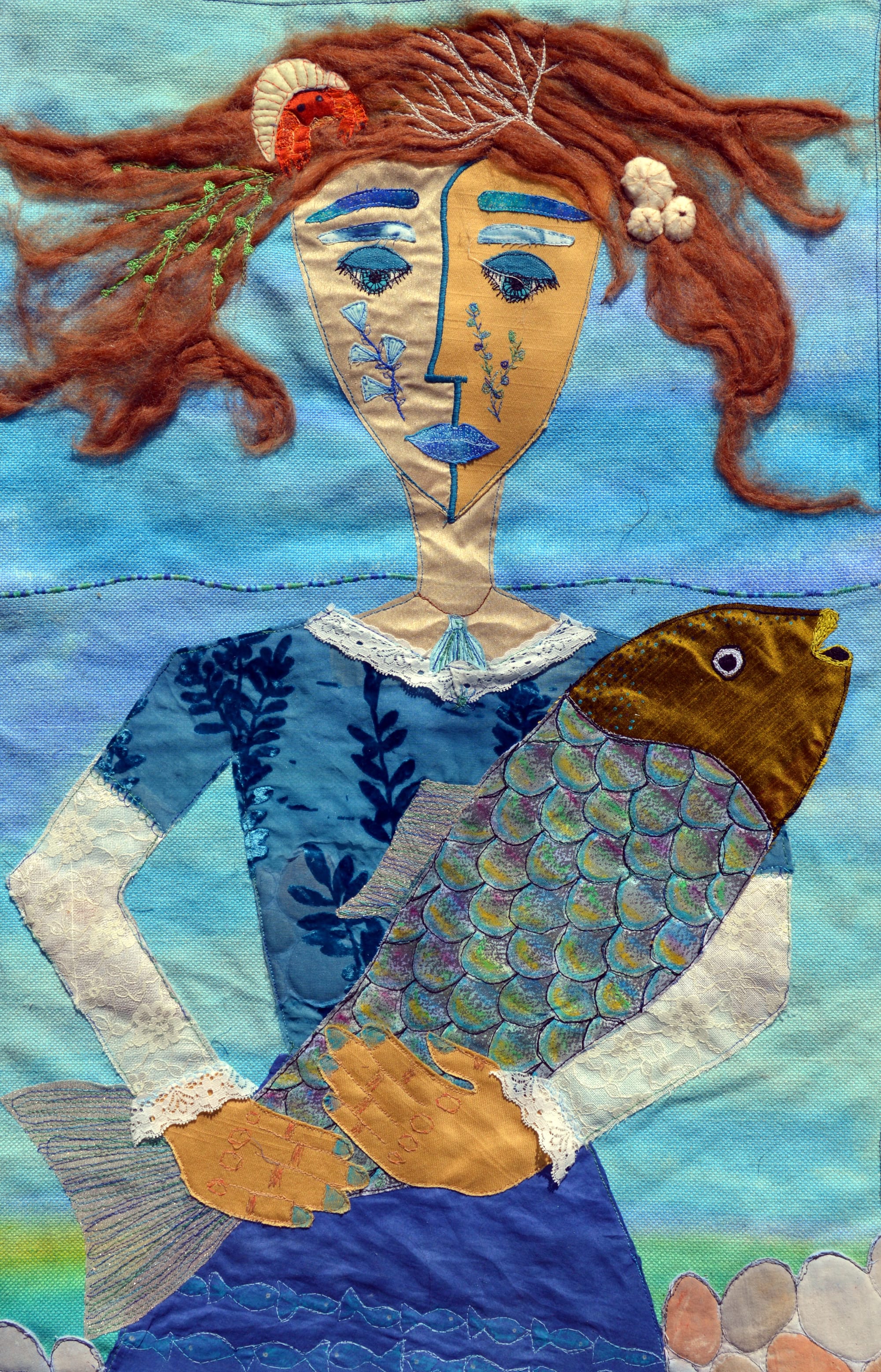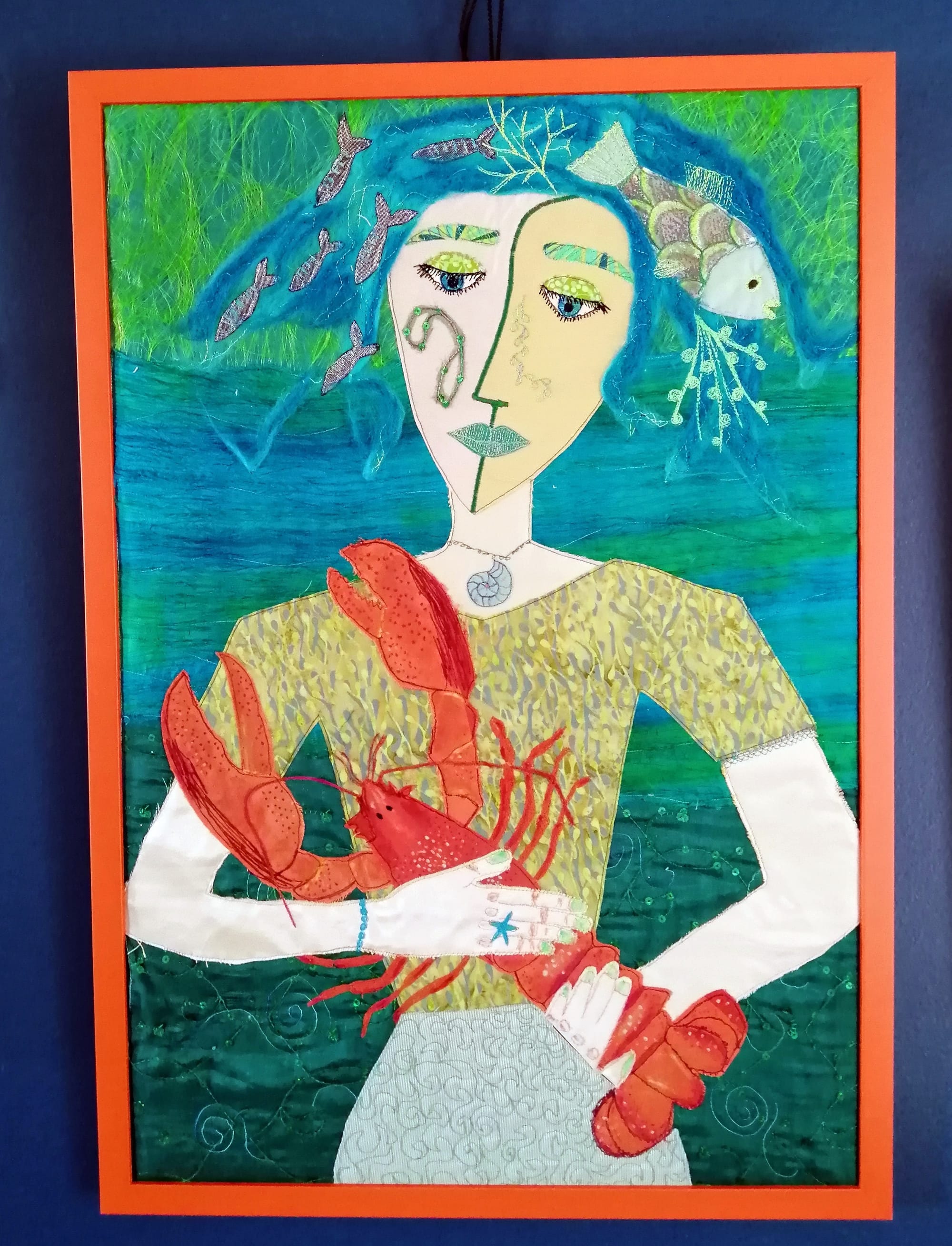 And here is the latest, which is already sold, Mother and Daughter