THE VIRUS PROJECT - A VIRUS A DAY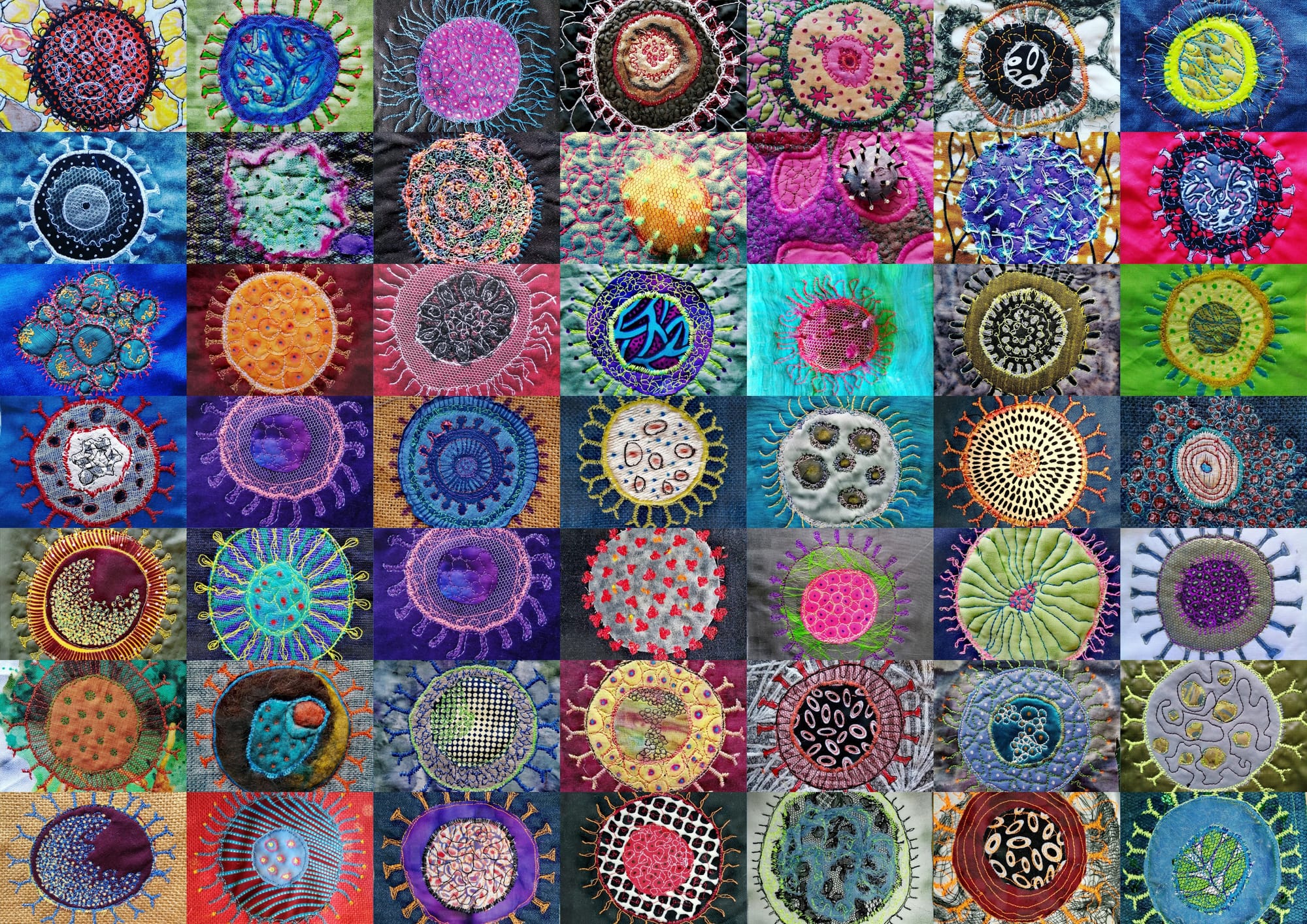 Just at the beginning of the Coronavirus outbreak, it was obvious, that my husband and I had to shield immediately due to his Leukemia.
At that point we didn't know how long we would have to be in isolation, but because I watched every single film about Pandemics available :-) ( my favourite is still 'Outbreak', with Dustin Hoffman), I knew it would not be a matter of a few weeks.
As a creative mind, I always need to have some kind of creative project going on and that's why I started the 'Virus Project'
A virus a day - for every day in isolation, that was the plan!
After 3 days I had the idea to use the project to raise money for a good cause and set up a fundraising page. The cause closest to my heart was our local hospital in Dorchester, the place where we would be treated, if we would catch the virus.
For every £20 donation, I would give a framed virus to the donor.
You can imagine how surprised, and also hurt and angry I was, when I was asked by the charity department of the hospital to take down my page. They found it inappropriate to offer 'viruses!
Well, they are entitled to decide where their donations come from and therefore I changed my plan, set up a new fundraising page , directly for the NHS and raised £500 within a short time.
I still make a virus every day and many people buy them, because they see, that these little artworks might have a historical significance, because they document the Pandemic 2020.
The viruses will also go on display with https://b-side.org.uk/
I also sent them to the Dorset County Archives, they were looking for diaries of any kind about the pandemic.
Here are some 'virus' examples!