There are many reasons to buy art, from using art as an investment, completing a collection, needing something suitable for your wall and many more. Also there are obviously different leagues of art buyers, remember when in 2018 a Modigliani was sold by Sotheby's for $ 157,159,00 ?
Well, me neither, I had to look it up, because that's definitely not my league :-)
But between you and me, what makes you buy a piece of art?? Have you ever thought about it?
I tell you how I know when to buy! It might comes as a surprise, but I know I really need this piece of art, when I see it for the first time and I have to cry. Unfortunately it doesn't always work, because I still have to cry every time when I see this...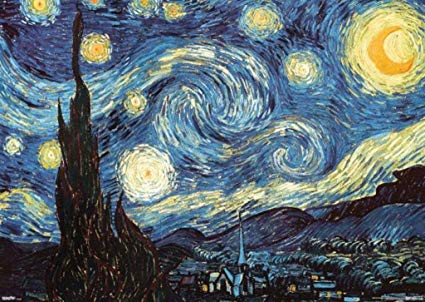 ...and it is still not hanging at my wall.
But it works for other art!!
22 years ago I walked into a gallery in Cologne in Germany, saw a picture, it was actually an etching by a Russian artist and had to cry immediately. I was madly in love and this picture symbolized our love.
It was not cheap, it was like a small investment, what now??
Luckily I was there with my soon to be husband (the object of my love) and after we left the gallery, he went back and bought it for me.
I still have it and we printed it on our wedding invitations!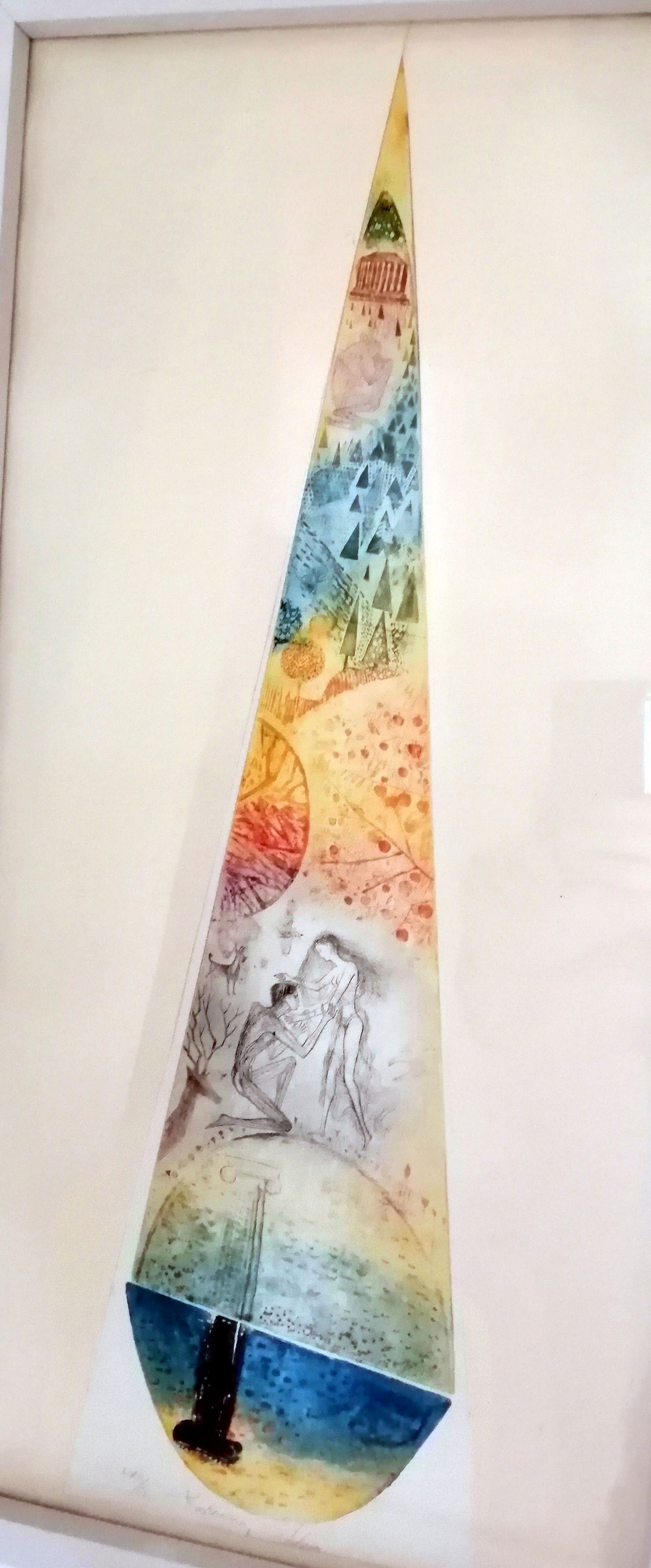 Some years later I saw this in an art exhibition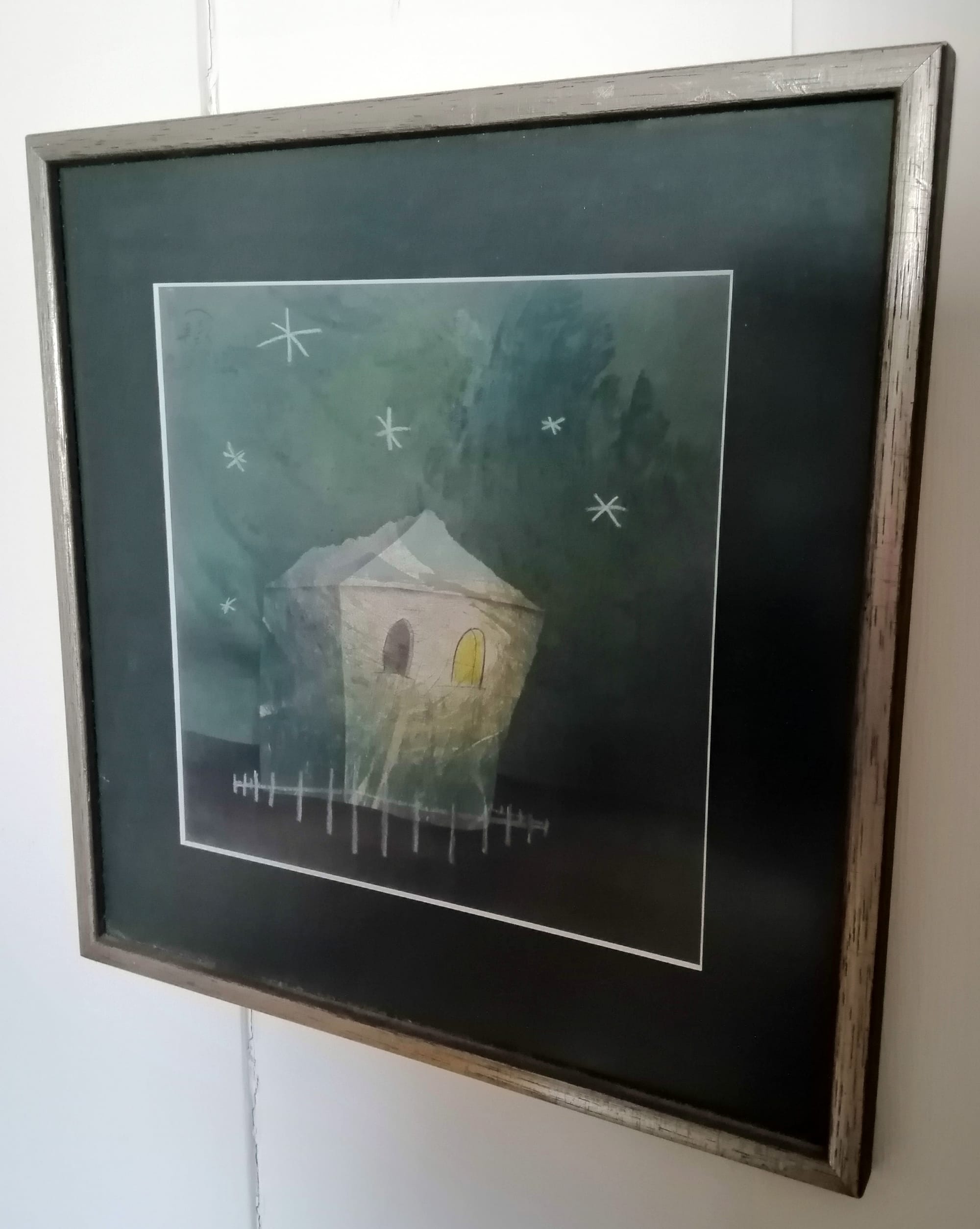 To understand why I started crying in the middle of the opening speech and knew I had to have it, you must know, that I always wanted a tiny little hut in the woods for myself. During my life I had several alternatives, an old caravan in a field, another caravan in the woods, a little hut on a farm, a little den in our stables, even a tree house once. But this hut looks exactly how I always had imagined MY hut!
It is still on my wall next to my bed and I look at it every night before I go to sleep!
The last painting I bought just recently in the Open For Art event in Dorset. It was quite unexpected, because I had seen this painting many times online, I actually posted it many times on social media while promoting the Event for Artwey.
But when I saw it in reality it reminded me of the forests I just to play in as a child in Germany. I used to spent days and days in the woods, built housed, explored caves, looked for wild flowers, watched the animals and climbed trees.
With this painting it all came back...
I obviously had to buy it!!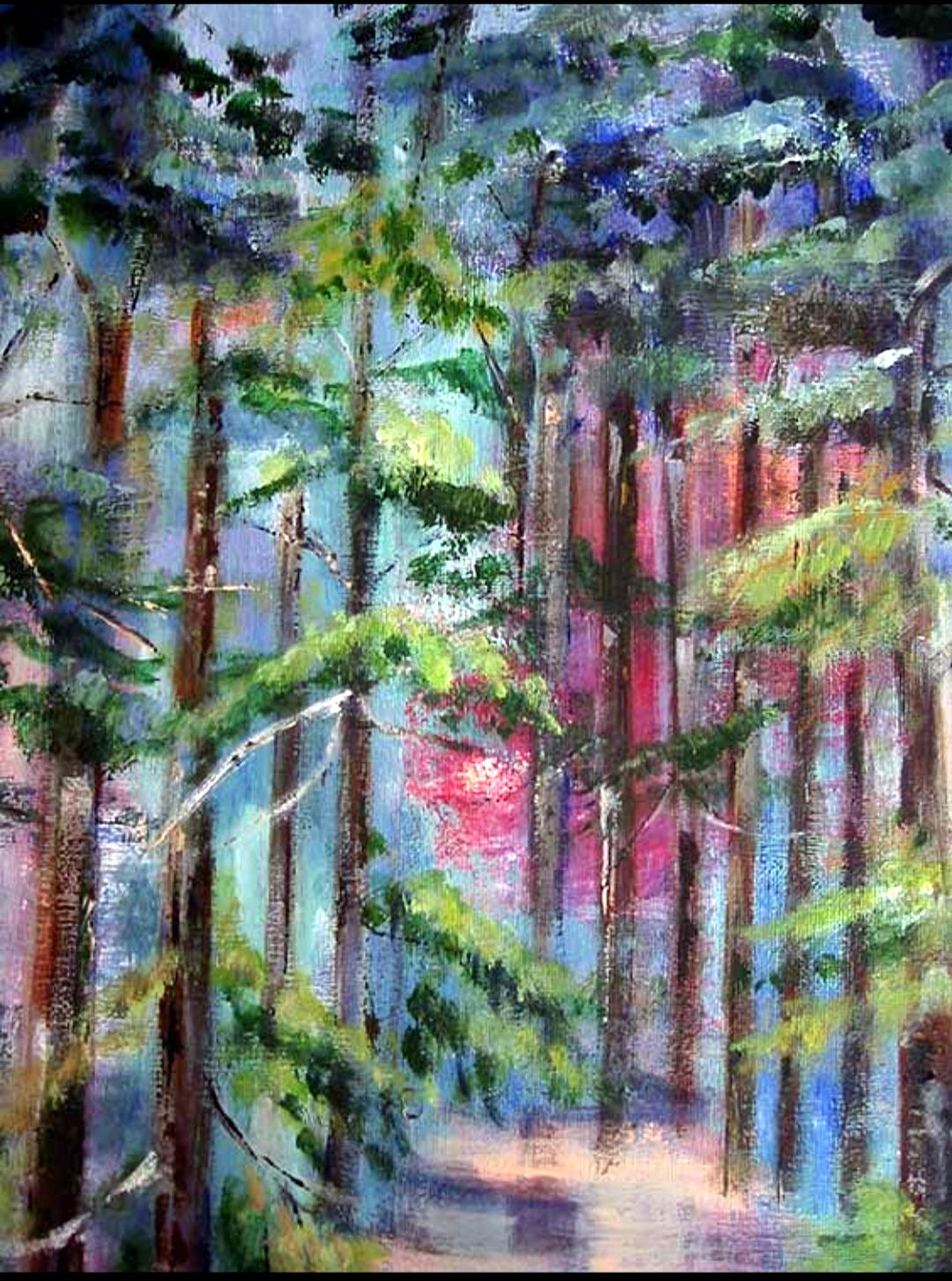 https://www.artwey.co.uk/members/carolinen-nairn/
What makes you buying art????